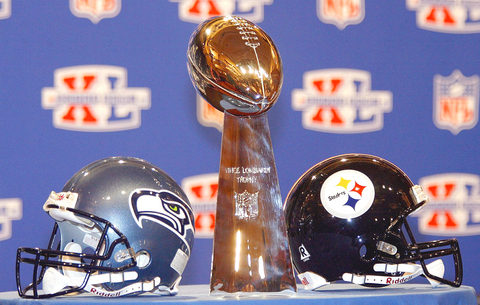 Does anybody actually think that the Hawks stand a snowballs chance against the Chargers? Do any of you really think with the way this team has been performing that we will get past the wild card round in the playoffs with the sad state in which our highly talented team has bungled this season?
We were talking about the high probability of this team having home field advantage this season. Now we are murmuring a possible wild card birth. If Frisco wins out and the Hawks drop Tampa and San Diego, Seattle my friends, is a wild card. Hmmm, seems to me that NOBODY saw San-Fran possibly winning the division, with an 8-8 record at that. We, as fans, foolishly assumed that we would be 10-6 at worst this season. Nobody figured that we could wind up 8-8.
No Siree, Bob. We did not. I assumed, as stated earlier this season, that Seattle would split with Arizona, which we did, then sweep the 9ers. We did not. Had the Hawks simply taken care of the boys in the bay we would be 10-4 right now, still in the hunt for home field advantage. If not, at least through the first two rounds. The cold hard facts of reality are stating that the hunt for Lombardi is fading at a blinding rate. History tells us that at 8-6, we will not make it to the show. Not this season.
Oh we have the talent. But we keep losing damned good talent and replacing it with damned good talent. Had Seattle managed to keep a few key players as well as acquired the bad ass talent that they have amassed, things could be much different. Seattle might be a Juggernaut by now.
Case in point. Ken Lucas. Even I saw that mistake a mile away. Notice, since that bungled move the Hawks have been getting burned a lot more by the long ball.
Chike' O-Keifer. I'm not sure that many have noticed that since his departure, long runs against our defense have well, swelled to say the least.
Steve Hutchinson…………….. How important is it to protect the QB? Not much else I can state here but the obvious. Other than the biggest screw up by our new GM, Tim Ruskell, of his tenure.
Jurvy, What can I say? We lost attitude and swagger in the wideout slot when we lost that guy.
Can I rest the demise of this season entirely on these player losses? No. But it's entirely plausible that we would not have lost Matt had it not been for the Hutch fiasco. That alone would account for two losses against the season and you know that losing Shaun accounted for at least a game putting Seattle at 11 up and 3 down when we see it in that light.
Now don't even get me started on injuries across the board. Matt, Bobby, D-Jack Pork Chop, Tobeck, Sir Alexander and has anybody even seen Jamie Sharper? How much money did that cost again?
If this team decides that it can beat anybody in the NFL, we may just pull off the same unlikely scenario Pittsburgh pulled off last season.
Otherwise……..
(to comment, click the green number to the right of the title above)